Tasty Tuesday: Cree and Scooter's Pumpkin Face Cheese Ball
Cree and Scooter love to travel, but when they're at home they love doing arts and crafts too! And since it's October, today they helped mom make this yummy cheese ball snack, shaped like a pumpkin!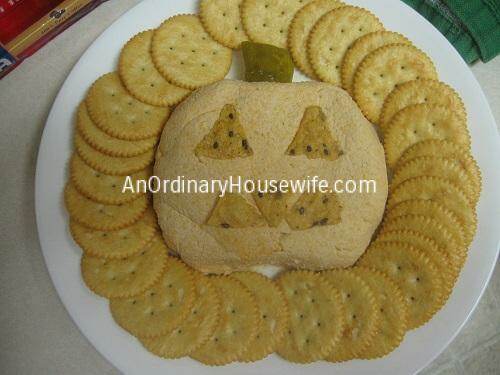 If you'd like to make this simple and yummy cheese ball for your next party, read on! You will need:
8 oz package cream cheese
16 oz sharp cheddar, shredded
1 TBSP worchetshire sauce
1/2 tsp onion powder
1/2 tsp garlic powder
1/3 dill pickle slice
Tortilla chips (or something similar) for the face
Mix the cheeses and seasonings together. You can really get it emulsified with a food processor. Put the mixture into a cereal bowl, then turn it upside down on a plate.
Shape the cheese into whatever shape you like (Cree and Scooter were going for pumpkin!) For the pumkin, use tortilla chips for the eyes and mouth. I had yellow, but blue chips would have worked great too. Finish with a piece of dill pickle spear for the stem.
Serve with crackers or chips!
If you would like to find out more about Cree and Scooter's travels, check out the first book in the series: Cree and Scooter Hit the Slopes in British Columbia available on Amazon in hardcover and ebook form!
You can also find some fun activities on the Cree and Scooter website and follow Cree and Scooter on Facebook and Twitter
As a Cree and Scooter Parent Ambassador, I get to earn rewards like gift cards for spreading the word about the series. Interested in joining? I'd be super-grateful if you joined via my referral link!