Tasty Tuesday: Macaroni and Cheese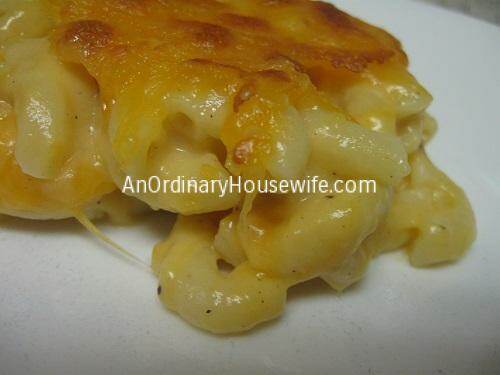 This is my favorite macaroni and cheese recipe. This is my go-to for potlucks and I always get compliments and request for this dish.
To make it you will need: 12 oz package of elbow macaroni
1/4 cup butter
1/4 cup flour
2 cups milk
3 cups shredded cheddar
Prepare macaroni according to package directions. Meanwhile, melt butter in a large skillet and mix in the flour. Then add the milk. Cook on medium heat about 5 minutes and mix in 1 cup of the cheese to make a cheese sauce.
Drain boiled noodles and mix together with cheese sauce. Spread about 1/2 of the cheesy noodles in a 9×13 baking dish and top with 1 cup of the shredded cheddar. Repeat with the rest of the noodles and cheddar. Bake at 350 degrees for 30 minutes, until cheese is golden brown.
Enjoy the cheesy goodness!