Go Low Carb with Thin Slim
I received a Thin Slim sampler pack for honest review.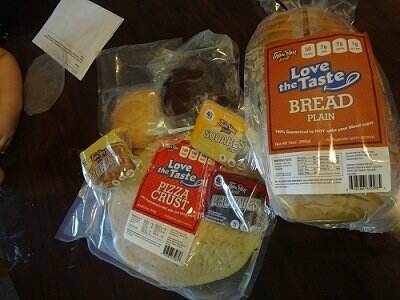 Lately I have been trying to do the Trim Healthy Mama plan. It is not a low carb plan, but it does incorporate low carb meals. You separate your carbs from your fats. Which can get tricky when you want a grilled cheese or buttered toast.
While there are recipes for low-carb breads available, sometimes you want something to be ready made. And I was happy to find that there is a company that offers low carb breads, pizza crusts and desserts. This company is called Thin Slim.
Thin Slim has a really cool sampler pack that they sent me, along with a pizza crust. The sampler pack contains a loaf of bread, Almond Square, Vanilla Muffin, Brownie, Chocolate Glazed Cookie and a Vanilla Cookie. By the way, you can try the sampler pack for 50% off.

So, how were they taste wise? I'm not gonna say the bread tastes exactly like the real flour bread. I didn't love it plain, but it was pretty decent as a grilled cheese. If you have been used to "regular" bread, this will take some getting used to.  This has a chewier texture and might taste a little off. But when you are away from the real stuff for a while, you can get used to this. I'd say it's great to have on hand for when you want a higher fat sandwich, or a burger.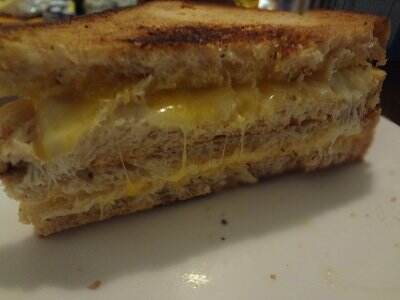 My favorite item of the set was the premade pizza crust. I am not a fan of the veggie pizza crusts–they always make me feel gross afterward. This did not. And it's so easy to just add your toppings and bake! Like the bread, the plain crust will taste different. But it you can brush butter and seasonings on the crust to really mask the taste.
I tried some of the sweet as they were sweetened with erythritol. I liked the almond bar and brownie ok. I did not care so much for the cookies. They were really more like dry donuts to me.
These products should be kept in the freezer because they will go bad quickly otherwise. And if you are on Trim Healthy Mama, you should know some of the ingredients are not 100% on plan, but they are probably as close as you will get to a premade "S" bread.
In conclusion, these are a good low carb bread option. And there are many other low carb products on the website that were not included in the sampler pack. Check them out to see in anything catches your eye!
Which Thin Slim product would you like to try most?