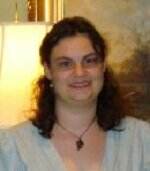 Hi! I'm Rena, a stay-at-home-mom of three adorable (if I say so myself!) children. Big K is 5 and is a lively, creative, independent "princess"! N is 3 and he's my little cuddler, loves to build things and can be quite the little monkey. Lil' K is under 1 and mainly likes to eat and sleep!
I have a BA in English Literature and I love Jane Austen novels. I also love to write (thus why I blog!) and have self-published my own Regency era novel. My next project is a fantasy trilogy for young readers, though I rarely have the time to spare anymore.
I am trying to become more "green" in my lifestyle though I'm not completely there yet. I still love my conveniences and tasty snacks! However, I find the idea of making my own stuff intriguing and am always dabbling in making my own home and personal care products!
I'd love for you to take a look around and get to know me! If you are a company interested in working with me, please take a look at my media kit and get in touch with me at [email protected]
Guest posts I've done on other blogs:
Make Your Own Non-Toxic Paint