Make it Monday: Italian Cream Soda
How to Make Italian Soda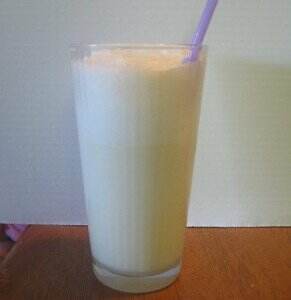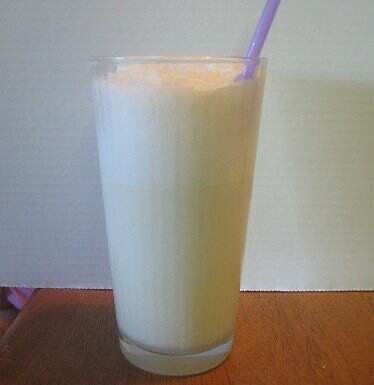 I recently had an Italian soda and thought it was really good. I decided to put my own twist on the Italian Soda, so my version is probably more of an Italian Cream Soda. But boy, was it good! Even better than the one I had at the restaurant. I used my own homemade flavored syrup to make mine. This was actually an orange soda, even though it doesn't look orange. The syrup was just a really light color.
Here is the formula I found to be just right (for me anyway!)
1/4 cup vanilla ice cream
3 TBSP flavored syrup of choice
club soda
Put the ice cream in  a glass that holds 2 cups. Top ice cream with the flavored syrup, then top it off with the club soda. Do it slowly, because it will fizz up. Use a straw to stir up the soda/cream, let it sit for a few moments to let the ice cream melt some and enjoy!
I know my version of Italian soda is probably not the most traditional one, but it's certainly the one I like the best. Maybe I should have used actual cream instead ice cream. But I think I'll stick with my version.
Have you ever had an Italian soda?