Wellness Wednesday: Hyperbiotics Probiotics PRO-15
Hyperbiotics Probiotics PRO-15 Review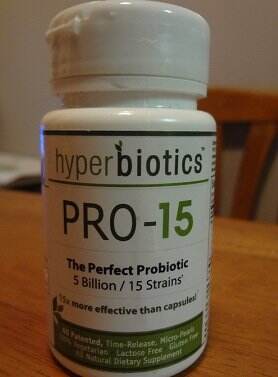 If you're not taking a daily probiotic you probably should be. Probiotics support the "good" bacteria that live in your gut, which is where 70% of your immune system resides. So taking a daily probiotic supplement is a good idea! Hyperbiotics sent me a bottle of their super-small probiotic pills to try out. Hyperbiotic probiotics are the smallest on the market and are the size of a small pearl. Thus, they are easy to swallow. That is a definite perk for me!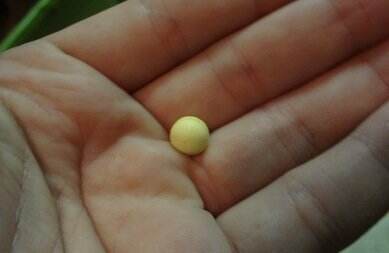 The good bacteria in your gut can be depleted by a variety of factors such as diet, antibiotics (they kill good bacteria as well as bad!), stress, and lack of exercise.
Hyperbiotics PRO-15 boosts your immunity, improves digestion and regularity and improves overall health and include live strains of L. acidophilus, B. longum and L. fermentum and more.
Hyperbiotics PRO-15 also has a patented BIO-tract® protection and time-release technology which allows the probiotics to survive into the gastrointestinal tract instead of being destroyed by the stomach's acids where they are slowly released throughout the day.

I have felt an overall improvement in my digestive system since I started taking Hyperbiotics PRO-15. And as mentioned before, I love how small they are!
A good probiotic is one supplement you absolutely should be taking.
To find out more about how they are different, check out Hyberbiotic PRO-15 :
website * facebook * twitter * pinterest * Google+
You can also purchase (affiliate link) Hyperbiotics on Amazon.
This post is not meant to give health/medical advice of any kind and as I always it is recommended that you consult a physician before taking new supplements or medications.