Alfredo Sauce Recipe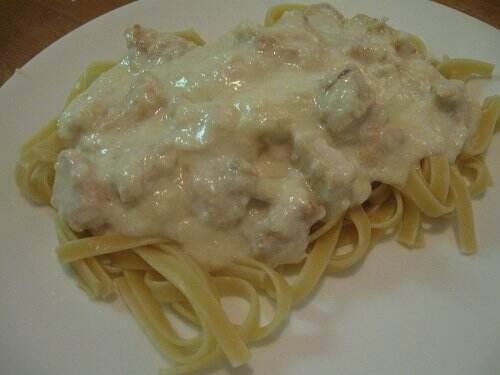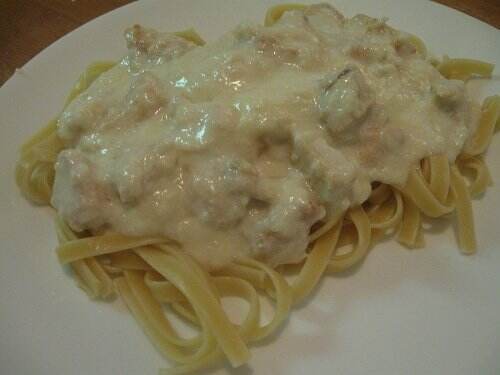 I remember back in college I used to love chicken fettucini alfredo. I actually preferred it to red sauce. DH is more of a tomato sauce fan. But I decided I wanted to try my hand at alfredo sauce. Or at least it tastes like alfredo to me! The method is actually similar to the sauce I use in my mac and cheese recipe, but with different cheese.
This is a fabulous, and relatively easy white sauce to make for your Italian dishes. Serve it with chicken, pasta, veggies, breadsticks, or whatever else you like to eat with your white (alfredo-like) sauce.
2 TBSP butter
2 TBSP flour
1 (15 oz) can evaporated milk
1 tsp garlic nuggets (I like these from Garlic Gold!)

1 cup shredded parmesan-style (Italian blend is even better) cheese
     On low heat, melt the butter in a pan, then add the flour and whisk with a fork until it is mixed. Add the evaporated milk and stir and raise the heat to medium. Add the cheese and garlic nuggets and whisk into the milk mixture. Heat until the sauce is thick and creamy, stirring occasionally.
     And that's it. The sauce ready to serve with pasta or whatever you choose to serve it with. It is sooo good! If you like creamy white sauces, that is. 😉