Easy Sugar-Free No Bake Cheesecake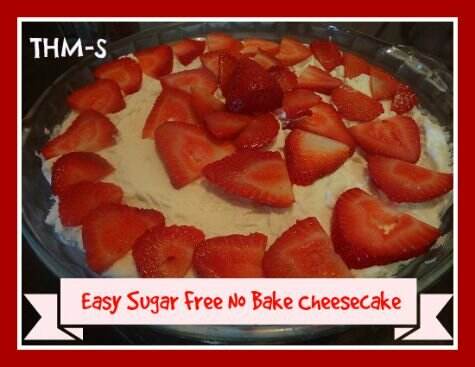 Repin this recipe for later!
I love cheesecake. Chocoholic though I am, strawberry cheesecake is definitely one of my absolute favorite desserts! And I have this really easy cheesecake recipe that uses Cool Whip, cream cheese and powdered sugar and a premade (sugar laden) graham cracker crust. But since I've been trying to do Trim Healthy Mama, I can't eat most of those things now.
So I decided to "THM-ify" my super easy no bake cheesecake recipe. And guess what? It's still no bake and almost as easy. And the important part–just as good. My ever-skeptical husband thought it was great and said if he didn't know it was sugar free and grain free, he'd never have guessed.
This recipe does use Gentle Sweet. Or I should say my homemade Gentle Sweet, which can be found here. You could use other sweeteners and I'm sure it would still be delicious, but may not have the same "sugar" taste this does.
This recipe would definitely be an S and is wonderful topped with sliced strawberries.
Filling
1 1/2 cups heavy cream
1 8 oz package 1/3 fat cream cheese, softened to room temp.
1/2 cup gentle sweet (you could try 1/3 cup powdered sweet blend)
1 tsp vanilla
Crust
1 cup almond flour or ground pecans
3 TBSP melted butter
1 TBSP erythritol
1 TBSP Gentle sweet
1/2 tsp blackstrap molasses
First, make the crust. Mix together the almond flour, erythritol and Gentle sweet then add the melted butter and molasses. Sprinkle the mixture in the bottom of your pie dish and pat it down gently. No need to overthink it–this part won't really be visible anyway. It's more to give that graham cracker crust feel. You can omit it altogether if you like.
Put the heavy cream in a mixing bowl and beat on high about 5 minutes, until it starts to stiffen and peaks begin to form. Don't overbeat–you don't want butter! Add the cream cheese, vanilla and Gentle Sweet and continue to mix until incorporated.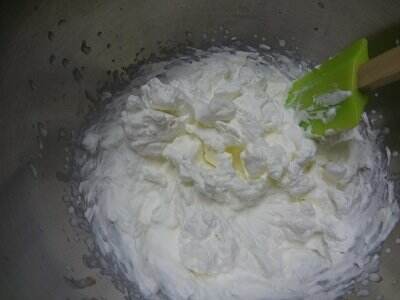 Add the mixture to the pie dish and spread evenly. Top with strawberries, blueberries, raspberries, or even THM caramel sauce if you like! Just make sure the toppings are S or FP ones. No "E" fruits, unless you want a crossover!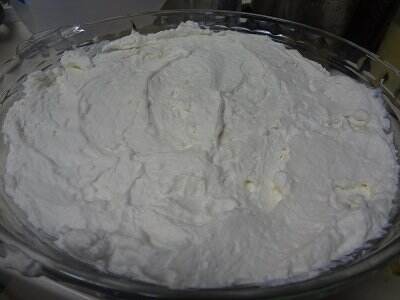 Put it in the fridge or freezer for a while to firm up. You could dig in right away, but it will be more like fluffy pudding. Keep it in the fridge for a couple hours, then it will slice better!